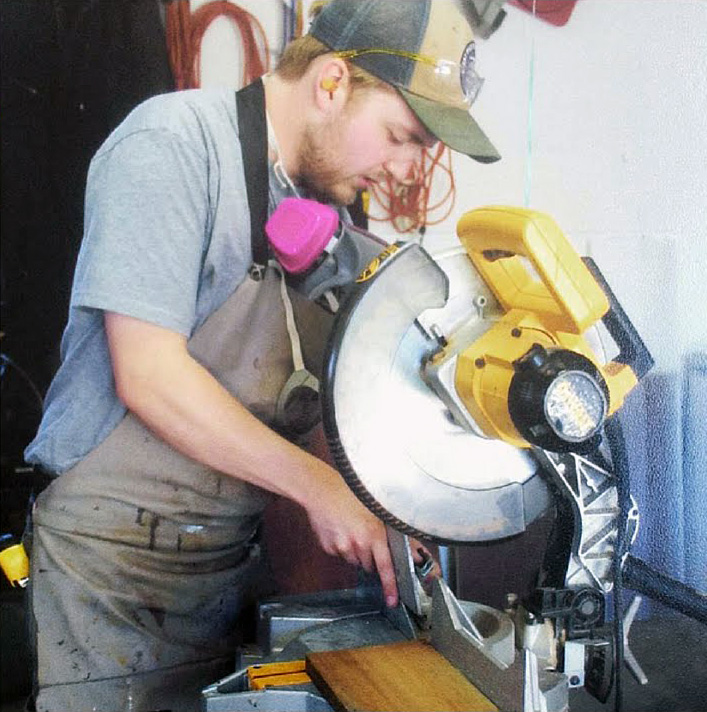 I'm Scott Mathson and I started Whiskey Wood Creations back in 2013, offering carpentry/woodworking services and selling custom furniture along with a line of Montana-themed goods, to clients.
There's no two ways around what I am: a Maker. Creating something, whether it's designing and developing a website for a client or creating a custom, walnut slab bar-top, it's embedded in my core. It's who I am. It's what I do. I'm a big supporter of the handmade movement, small and local businesses, and recycling and reclaiming as much as possible.
Past, present, and future
I spent time traditionally training in a fine woodworking and finish carpentry apprenticeship, with a Montana cabinetmaker in 2014. I even wrote and published an eBook about this woodworking apprenticeship, it's just as much a coming of age story as it is a woodworking piece. Again, rooted in woodworking, but not limiting myself to a particular medium. Along the way, I've always been very passionate about and have advanced my skills in online digital marketing, web development, and web design and I continue to work full-time in that industry.