865 words • | Tags: Woodworking
Unfinished modern table
An excerpt from The Carpenter's Apprentice eBook. Looking at an incomplete, unfinished project.
By Scott Mathson, Whiskey Wood Creations
You're about to read a section from Chapter Six of "The Carpenter's Apprentice – Lessons Learned from a Woodworking Apprenticeship". Read the rest of this eBook, by downloading the PDF.
Chapter Six
The Unfinished, Modern Table
Time continued, I kept learning more and more with each visit to the wood shop, and John and I worked on a wide variety of projects together. There came a point in time where we had some downtime between client work and John suggested that we collaborate in building a custom dining table using these fine woodworking techniques I'd been learning. We'd discussed that we would create this together, but that it was then up to me to find someone to purchase it through one of the mediums I'd been using to sell my products for Whiskey Wood Creations.
We made a trip to a local "restore" a place where reclaimed wood, building supplies, and unique finds are had. Ultimately, we decided to keep the overhead on this project low by reclaiming some white and red oak boards that he already had lying outside of the shop on his farm's land. The tabletop was to be made reclaiming a large piece of rounded, finished glass that he had from a previous job for a client.
This was my first introduction into prototyping, or mocking up a miniature version of the final product, as being a part of the design process of a project. We were designing a very modern and unique base for the table that drew inspiration from Japanese woodworking styles, modern styles, and beyond. I rough sketched, on paper, what the measurements and dimensions for the table's base would be. Then we dove into milling some scrap lumber into a working prototype. The image below shows the miniature prototype of the base that I was then starting to mill oak lumber for the construction of. The pencil is in there for structural usability, as we didn't take the time to glue the joints together as we would in the final product.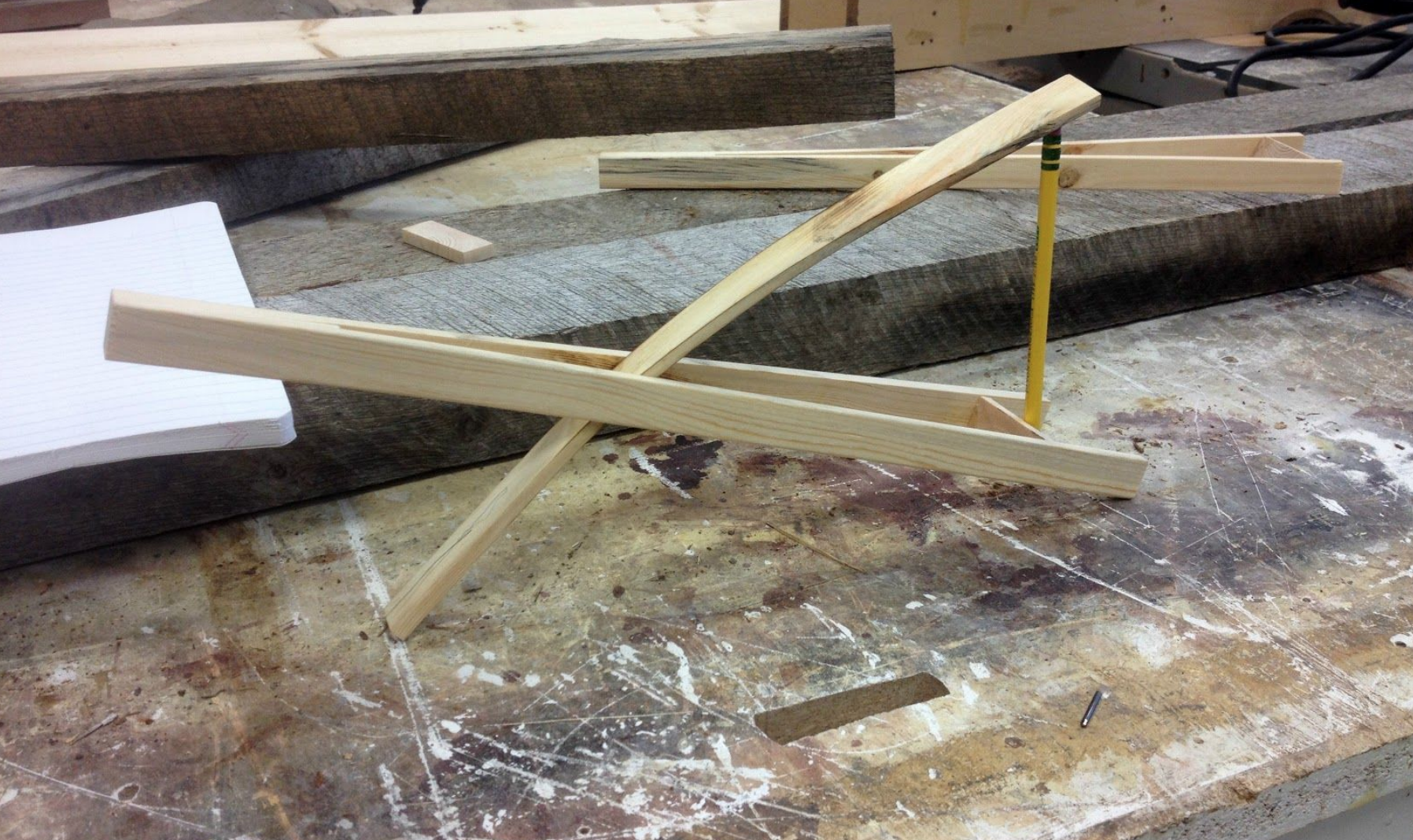 This project was also my first introduction into bent lamination as a woodworking technique and process. John had started creating a window arch project for a customer's home and thus I was introduced into the lamination process as a result.
I got the white and red oak reclaimed wood into the warm shop as soon as possible, in an effort to start the drying process. Some time later, I cleaned the lumber of all nails and lightly sanded it before milling it down on the bandsaw. The more and more I used the bandsaw as a tool, the more and more I respected the machine and learned just how versatile it truly is. I found myself using the bandsaw more so than the table saw, as I felt more comfortable on it and was amazed at the variety of cuts I could accomplish on it. Later on in my woodworking journey, my fiance bought me a small bandsaw of my own. She's definitely a keeper! The oak lumber was milled in half and then ran through the thickness planer a number of times to get it to the desired thickness (a thin 3/4") for optimal bent lamination. Here are a couple of photos of the oak lumber, during the process and after being milled and planed down.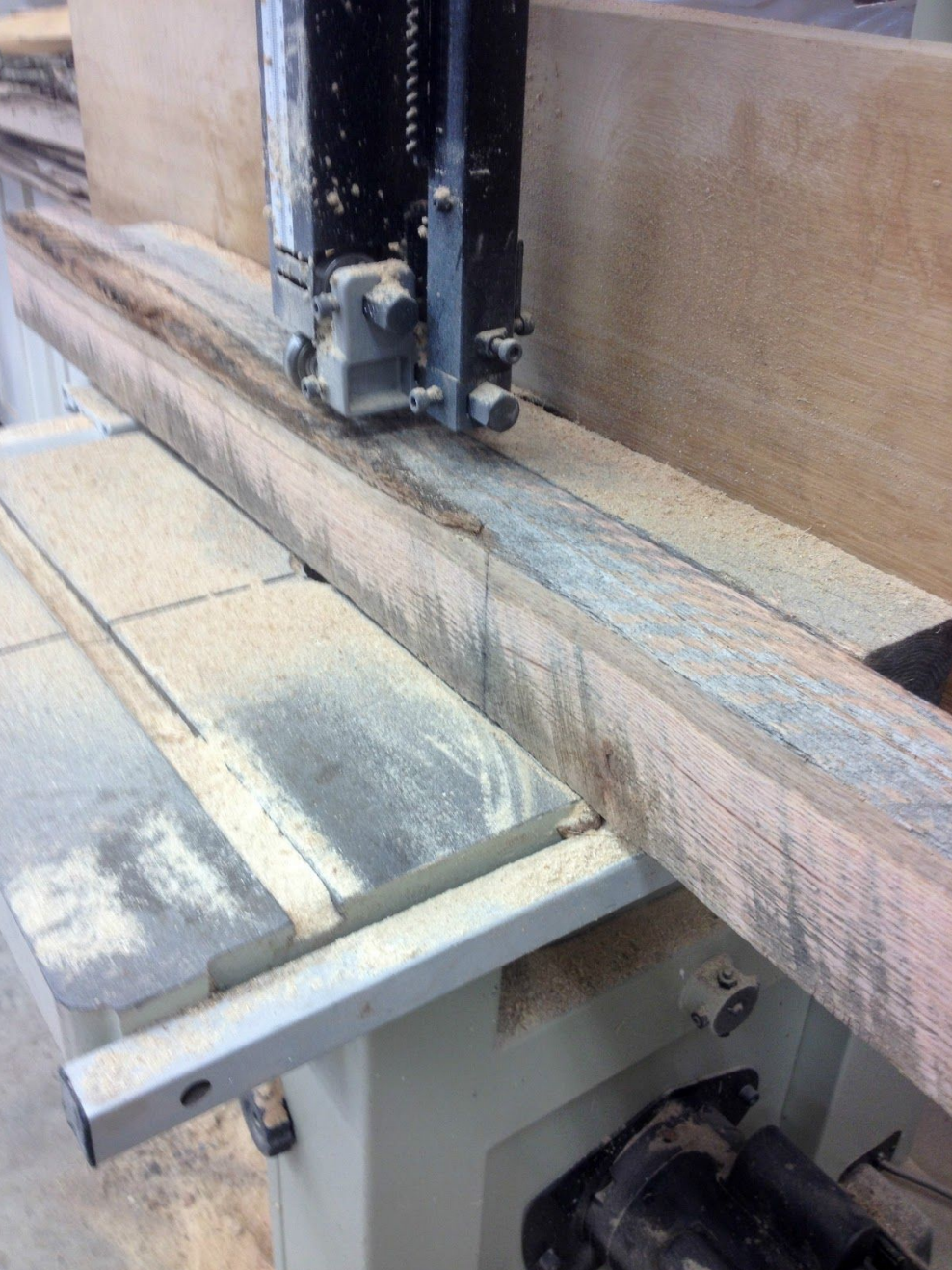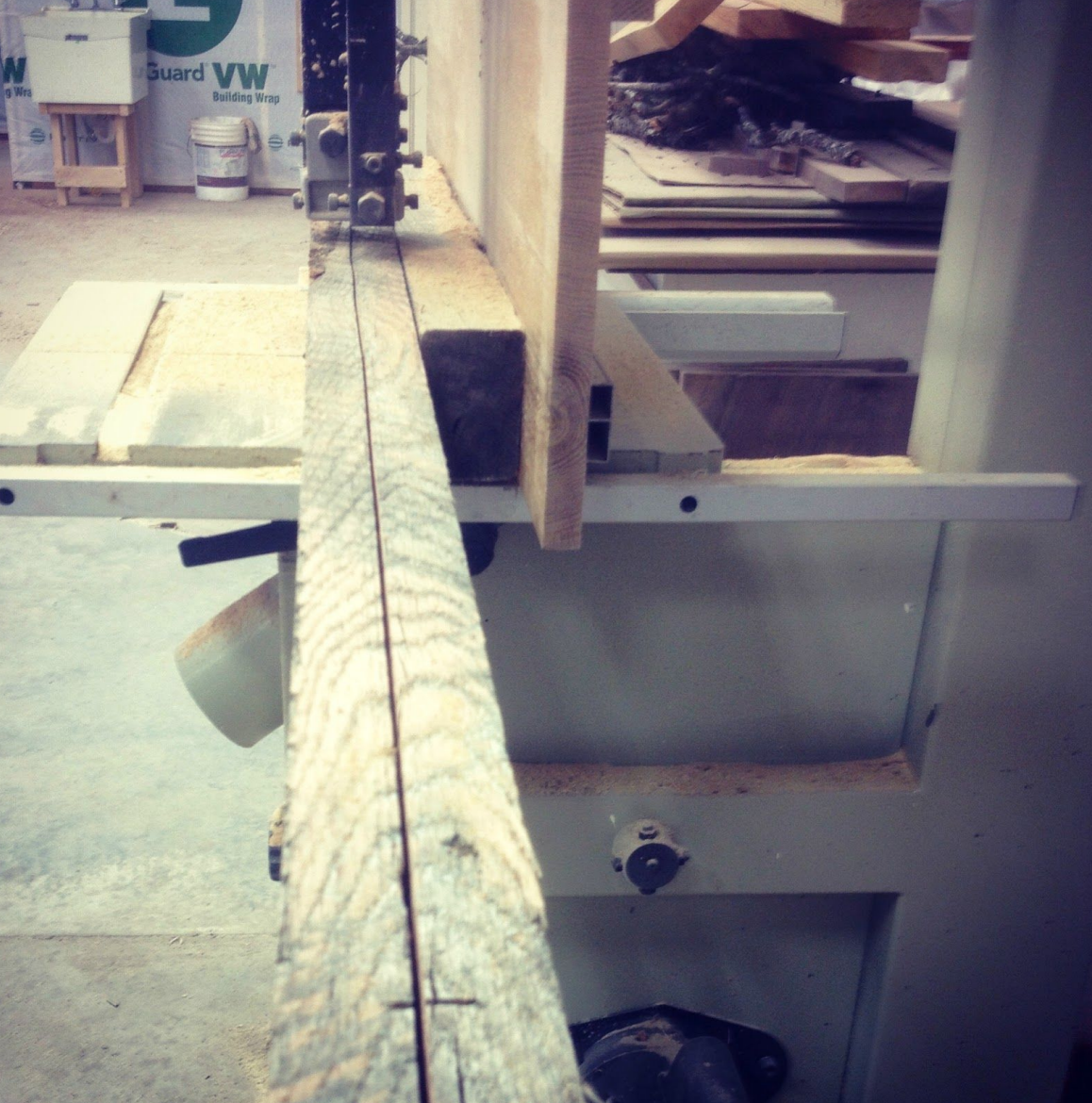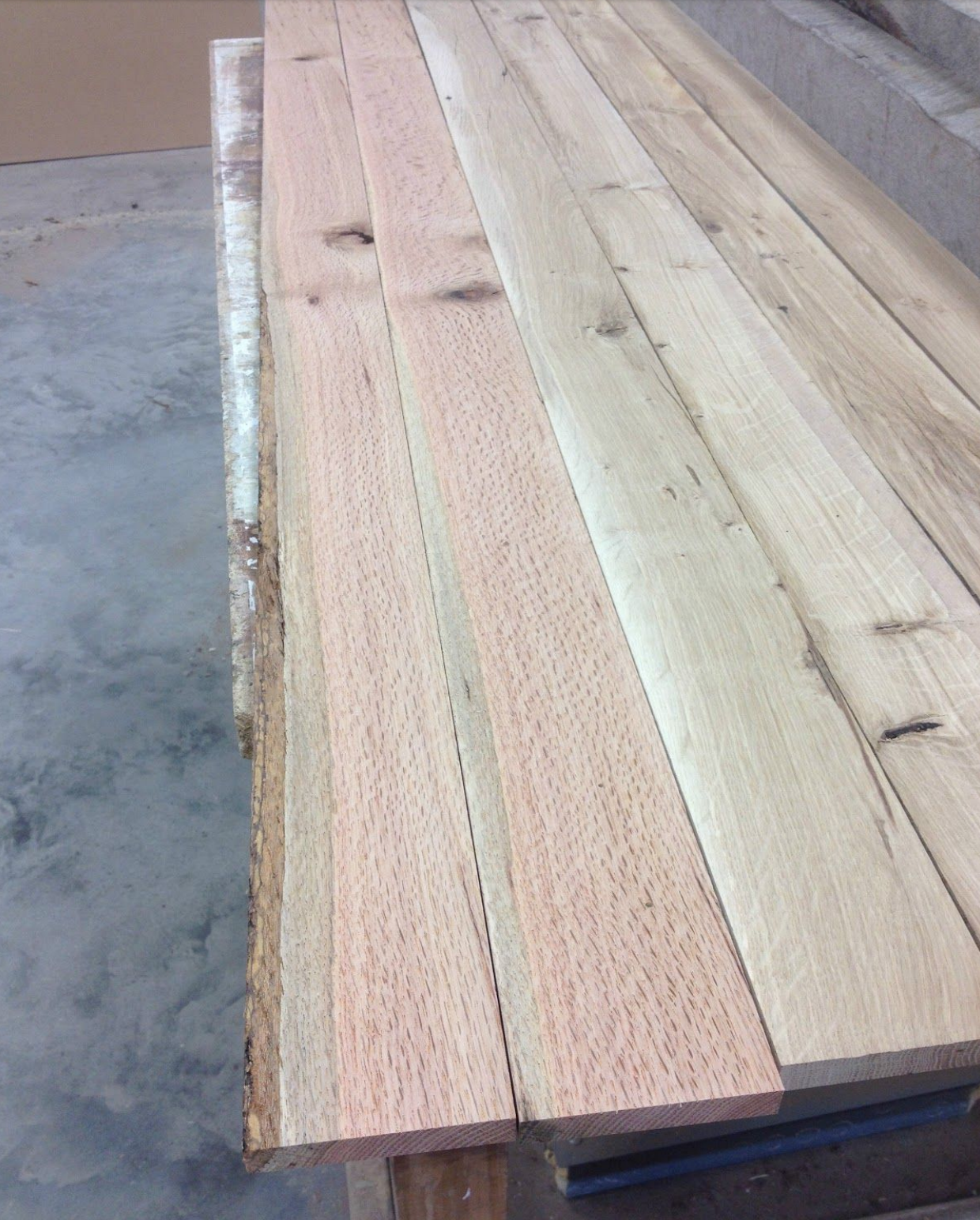 That's about as far as I had gotten when my fiance and I had decided we were going to move to Great Falls. I had just received a job offer from a commercial cabinetry shop there and I was to move out there to start working in a matter of a couple of weeks. John understood and congratulated me in landing this position, he really was happy for me. There are a lot of other details and projects that I have not covered in this eBook from my time spent in my woodworking apprenticeship. In less than one year spent with John, I felt that I'd learned a life's worth of lessons, knowledge, and skills.
---
"The Carpenter's Apprentice – Lessons Learned from a Woodworking Apprenticeship"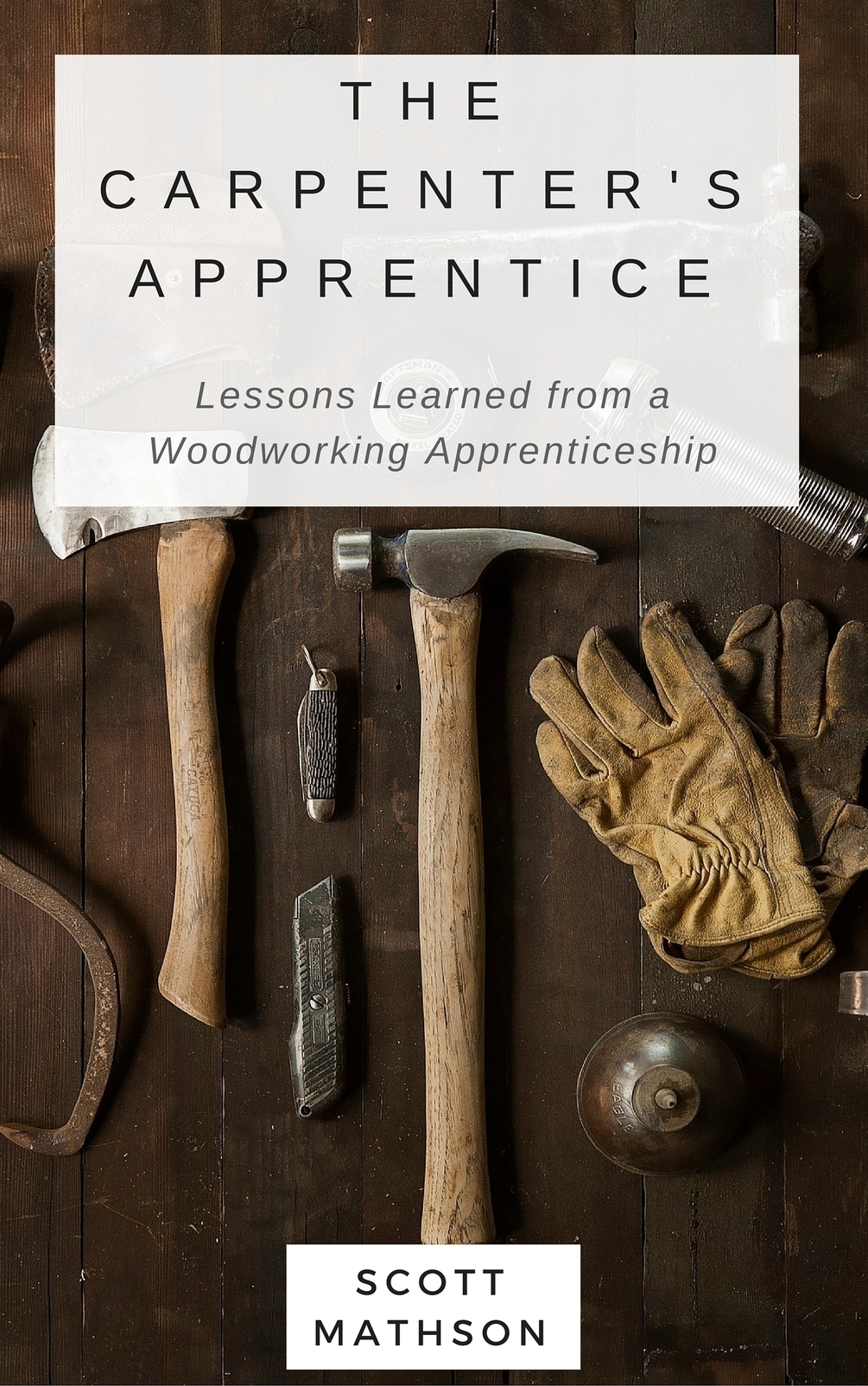 Extremely detailed, 50+ pages with images, techniques, and insight. Not only does this eBook encompass woodworking advice, in particular joinery, apprenticeships, and project/product design advice, it is also the author's story of realizing who and what is important in life.
This is truly as much of a coming-of-age story as it is about the actual processes of gaining an apprenticeship, familiarizing oneself with tools, equipment, and woodworking techniques, and fulfilling customer's orders while working in a production cabinetry wood shop.